Sitelok V5.0 released
24 10 16 09:25
It's been in development for some time but we have finally released Sitelok V5.0!
New Control panel
The main change is to the control panel which has been completely redesigned and is now responsive and mobile friendly. It is also possible to translate the control panel to other languages or even white label it which is useful for web designers using Sitelok on their clients sites.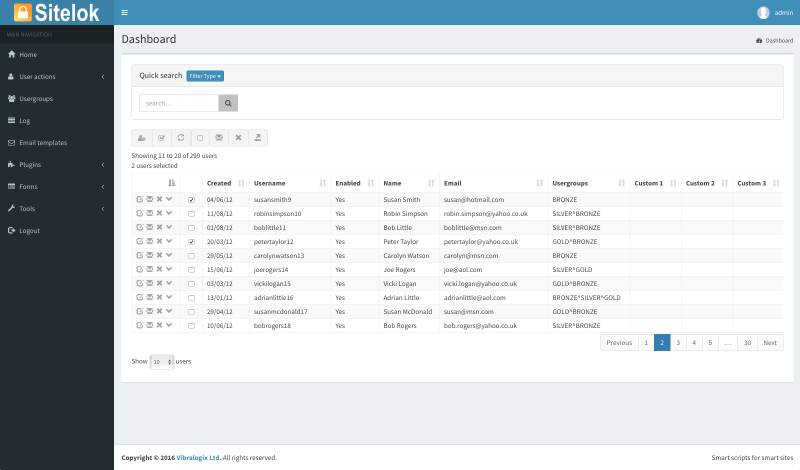 New email editor
The new email editor and file manager make it easier to create and manage your email templates. Adding template variables is easier too as we use dialog boxes to request any required parameters.
Other new features
Forms created using the built in form designers now use Ajax for a better user experience.
User export now exports just the fields you require with or without a header row.
If you are a Rapidweaver 7 user (as we are) we recommend updating to Sitelok V5 so code snippets generated are compatible.
Visit the
Sitelok page
.
Visit the Sitelok
version history
page