Help Scount Beacon plugin
05 12 17 14:18
Beacon is an embedded popup help and contact widget from
Help Scout
.
This plugin allows you to add the Help Scout Beacon to your members pages and to pre-fill the members name and email automatically when they contact you. You can also personalize messages using the members name or other details.

You can also include data from other Sitelok fields with the message which will appear in Help Scout's notes section so that the information is instantly available when you receive the message. You can also include a lik back to the users edit page in the Sitelok control panel.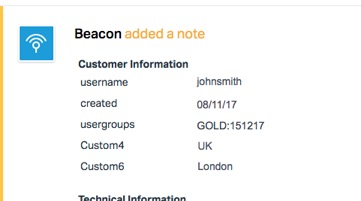 For more flexibility you can define two Beacons one of which is used when users are not logged in (visitors) and one for logged in members.
More information