Vibracart Pro V1.8 released
17 01 23 09:27
New features in V1.8 include
Stats page shows graphs of sales, top product, coupon use etc. Dashboard widgets can also show this data.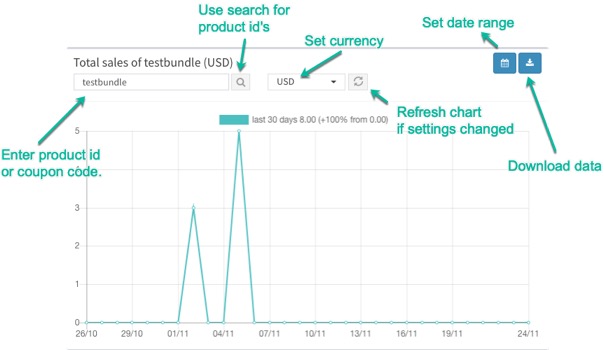 Webhook can call services such as Zapier and Integrately for each order.
New item price snippet can show total item price to be added to cart (including selected options)
Price can now be displayed in the buttons label using !!!itemtotal!!!.
Optional order processed checkbox for each order.
Tax inclusive prices can now be shown instead (cart still shows both).
Receipts now show option names as well as values.
Invoice number can use !!!orderdate!!! to insert YYYMMDD.
The copy email subject can now be set in the dashboard.
Cart agreement can be set as not required for checkout. The agreements are shown in the order details.
Stripe checkout will now work with alternative payment methods enabled in the Stripe dashboard. This allows you to use services such as Klarna & Afterpay / Clearpay etc.
Many tweaks and bug fixes.
Visit the Vibracart Pro
version history
page.
Visit the
Vibracart Pro
page.